Home Care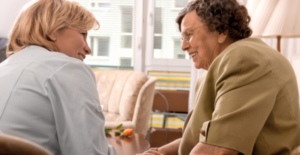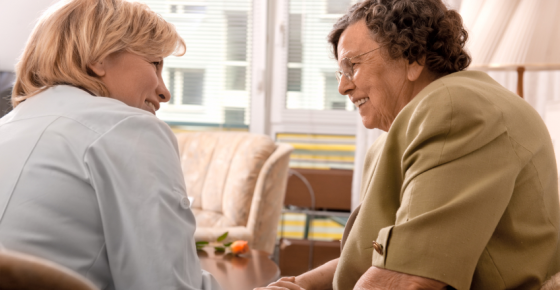 Home-Care Nursing Services for  Seniors, Hospital Recovery and ICBC.
I am a Licensed Practical Nurse with over 39 years experience, working with all age groups.  I have done many years of home-based nursing including working with disabled adults, very sick children and seniors.  The last few years have been spent both doing nursing and attaining two degrees in Counselling Psychology and a diploma in General Business Studies.  For five years, I have worked as a registered clinical counsellor.  Since moving to Hope three years ago I have  seen that there is a growing population of seniors who need extra help so they can live a comfortable life in their home.  My desire is to help those people.  Unfortunately, the services are not accessable because of the high cost of such services.
Please call me for more information at (604) 860 0507.  The cost is #30.00 per hour.  I am looking forward to helping you.
The services I offer are individualized to meet your special needs.  So, for instance, if nursing services are needed, I will come to your home for a visit to discover your needs.
So, what are some needs you have that, if looked after, would make your life more enjoyable? Look at the list below and make a note of the things you could use help with:
♥ Lending a listening ear
♥ Helping around the kitchen
♥ Doing a dressing
♥ Doing some light housework
♥ Help with bathing, dressing, etc.
♥ Doing laundry
Some examples of an individualized program may look like this:
1.  If you need help with housework ,meal preparation and getting in and out of the tub: that will be your program.
2.  If you have some degree of short term mem0ry loss, I will work with you and your family (if you desire) to provide a program that may consist of help with medication provision and activities of daily living which may look like help with daily washing, brushing teeth, doing hair, shaving, etc.
3.  If you need a dressing change and help with preparing meals, that will be your program.
4.  Nursing services may also look like helping you to function in the comfort of your home if you are recovering from an illness or accident.
5.  If you have a permanent disability, I will develop a program with you that will meet your needs and will help you to live the quality of life that you deserve.
*ALL THESE SERVICES ARE TAILORED TO MEET YOUR NEEDS*
Cost for these services is:
Seniors: $12.00 per hour (plus 12% HST equals $13.44).
All age groups recovering from an illness or surgery, ICBC cases: $24.00 per hour (plus 12% HST equals $26.88).
Check out other services and you will find that these prices are more than competitive.  The reason for my low prices is because I know from my experience with my own parents, that quality services are not affordable for many seniors on a fixed income.  And it is hard, if not impossible to get the quality care you need at the price you can afford.  I truly want to make your life better!  And for many going without needed assistance is the only option.  Please don't settle for this last option when you could be living a more rewarding life.  As little as two – three hours twice a week could make a world of difference to your happiness.