Counselling Couples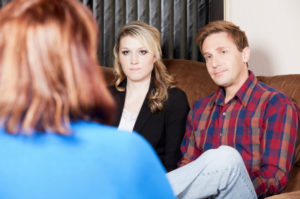 The work I do is unique as it was born out of my necessity to provide positive and lasting change for my clients.  Most of my clients pay for my service through the extended medical provided by their workplace; and these programs allow a very limited number of sessions that often do not allow enough time for the client to experience a shift in their thinking and to experience permanent change.  The only way I could see myself doing what was required which is goal-orientated, solution-focused therapy was to combine it with the transformational therapy developed by Virginia Satir.  It tends to be a very gentle, positively directional model that produces incredible results for young and old alike.  You have to experience it to believe it!
Are you wanting to work on healing your relationship with your partner?
OR
Are you wondering if your relationship has experienced too many hardships to repair?
OR
Are you needing support to help you through a relationship breakdown?
MAYBE
You are wanting pre-marital counselling and thereby enhance your relationship.
PERHAPS
You want to regain that spark that you both had years ago
What ever your reason to seek couples counselling, I have the tools to help you gain perspective and insight; and am there to support you every step of the way.