Counselling for Families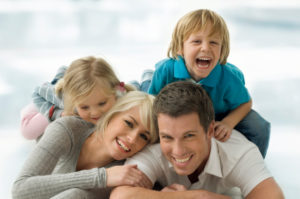 Family Counselling is very dynamic since the first sessions are often with an individual in the family.
For instance, a parent may initially attend the first session to gain some insight into helping their child or youth.
During these sessions it often becomes apparent that the whole family would benefit from meeting with me to learn new communication skills or some other tool.
Or the family may want to come in at the beginning because they are grieving a common loss of a family member, loss of a job, or other loss that is having an impact on the whole family
Or they may be a newly blended family and are needed support to help them to adjust to living life under the same roof.
Sometimes the family comes to the first session and than realizes that it would be benifical for one of them to attend for a session or two to work on personal issues.
Whatever your reason may be for initializing family counselling, I use a very gentle, non-judgmental approach that incorporates goal orientated, solution-focused and transformational therapy that literally will transform your thinking and allow you to open yourself up to the possibility of living life and loving it more than you have ever experienced.
The only catch is that you need to be committed to doing recommended homework assignments.  The reason for giving homework is that you will be learning new skills in session for one hour/week.  So if you are going to experience positive change in your life, you need to practice the new tools for the other 167 hours that you are not in session.  I am looking forward to hearing from you.